Spiritual Index



Mum
Buddhism
Christianity
InterFaith

---
Blogs
---
Other Pages
Formal Methods
Thai Cookery
Ideas
Updates
Home office
C.V.
LinkedIn
Help

---
Local Search
(Alta Vista)
---
To aid navigation ..
---
---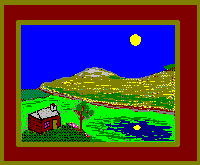 Chez Paul

Welcome! This is my home page, a (somewhat antiquated) little virtual hub to recreation, interests, research activities and some Internet-related projects. My work has involved quite a lot of travel; I'm now back in Oxford after a couple of years in Doha with the Qatar Museums Authority.

Living in an urbanized desert has heightened my appreciation of the natural environment, which was instilled in my childhood, being brought up mainly in Hagley in Worcestershire, where it is quite rural and very peaceful. You can climb up the local Clent hills and take in some great views. If it is quite clear, then you can see the Malverns, the area much loved by Edward Elgar, the composer. I have a second home in Thailand - with lots of relatives in Wong Wian Yai, a busy part of Bangkok!

To help navigation in these pages, you can add a frame ..
Activities and Interests

Inter Faith Dialogue, a natural interest due to my mixed background. This includes a link to a page on

Cookery: some Thai recipes to make you feel hungry!
Walking/rambling: have recently discovered the Oxford Green Belt Way to work off the excess food :-)
Cartoons and humour

---

---

A tiny Art index

---

---
A special mention to Paul Godfrey (see photos from his travels), once upon a time my mentor for the Atari ST, which led me to develop a greater interest and career in IT.

Some other useful links

For further information ...

A fairly random set of links, pending revision ...